AkiStatus
, you can now do it at the revamped, sparklier version over at
Makishiya @ Tumblr
too, where you'll get to read some posts from the rest of SID in addition to their usual translations of Aki's posts. If you've got a Tumblr, go check it out. If you haven't got one, do it anyway. More SID for everyone. \o/
For those who have been following
6:05 PM - 24 Sep 2015
Went fishing with Yuuya-kun today, but we didn't catch anything besides acorns and driftwood and were battered by the rain...
---
Sorry for going MIA! It's been a hectic few weeks. This is just a note to say I'll be busy for a while yet—two gigs this weekend and then more work insanity until at least mid-October. In the meantime, here's a reminder that you can also keep up with SID at
makishiya
on tumblr.
5:10 AM - 4 Sep 2015
Ehara-kun's groggy o(`ω´ )o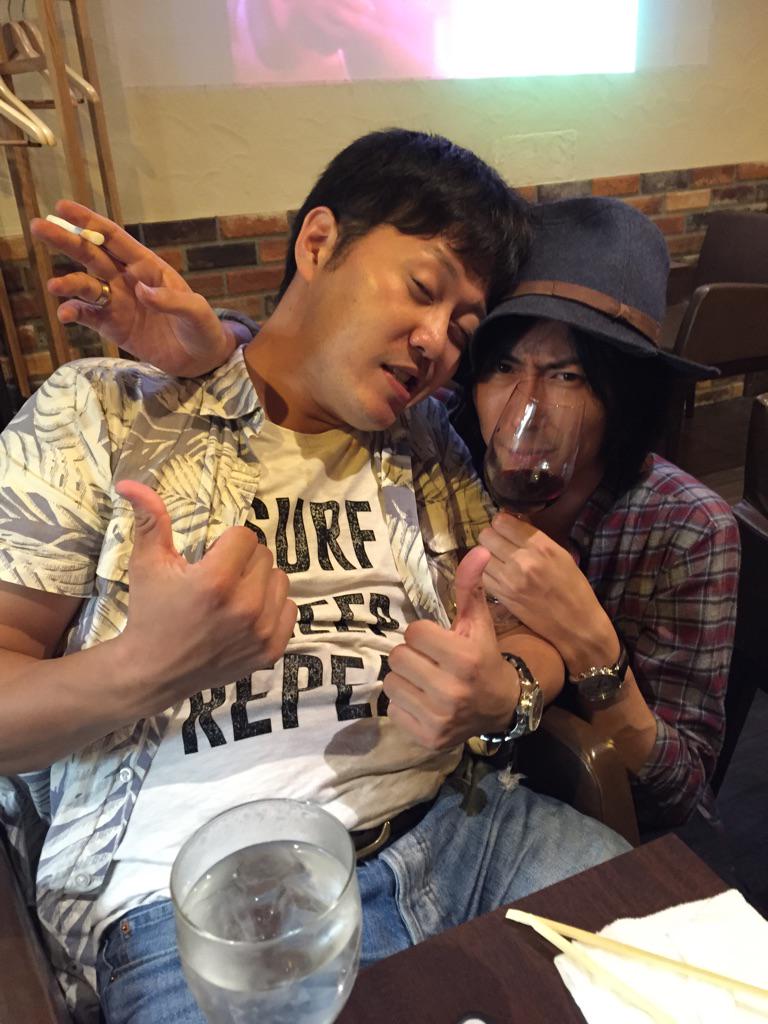 https://pbs.twimg.com/media/COASFHcUsAAx1IR.jpg
Come to think of it, I was so focused on drinking last night that I barely ate... Still not hungry at the moment, but what should I eat... o(`ω´ )o


@MAKOTOKOSHINAKA
Ramen!


8:44 PM - 4 Sep 2015
Mhm, I was debating what kind of ramen to get...
10:36 PM - 4 Sep 2015
Upon finishing my food and going outside, I found myself surrounded by 6 students... Could this be schoolyard extortion?! Or so I thought, but they turned out to be fans o(`ω´ )o (laughs)
10:38 PM - 4 Sep 2015
While purchasing water at a convenience store, I was suddenly hugged by a burly and macho guy... Just as I'd resigned myself to dying, it turned out to be our fitness trainer Satou sensei o(`ω´ )o (laughs)
10:49 PM - 4 Sep 2015
While it was a restaurant that was playing live footage of Mister Children the whole time, I would've felt slightly awkward if it'd been SID... (laughs)
8:55 PM - 2 Sep 2015
Once again, my guitar's my company for the night(^ω^)
2:30 PM - 3 Sep 2015
Just the sort of merry idea you'd expect from Osaka. Will I... End up pushing the button before the live's over...
(( Note: "To those who can't make up their minds... What you get will be a surprise!! *alcoholic drinks / beer not included" ))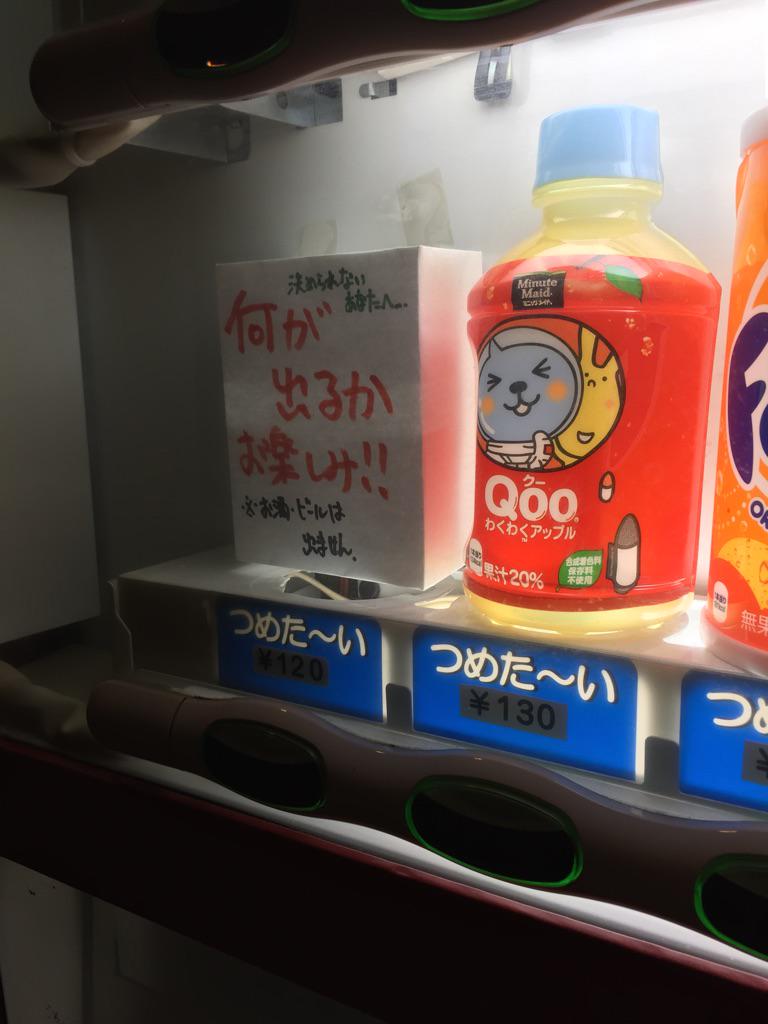 8:59 PM - 3 Sep 2015
Osaka guys-only live went without a hitch o(`ω´ )o It felt super good~ (・ω・)ノ
9:08 PM - 3 Sep 2015
I'm really going to push it, you know?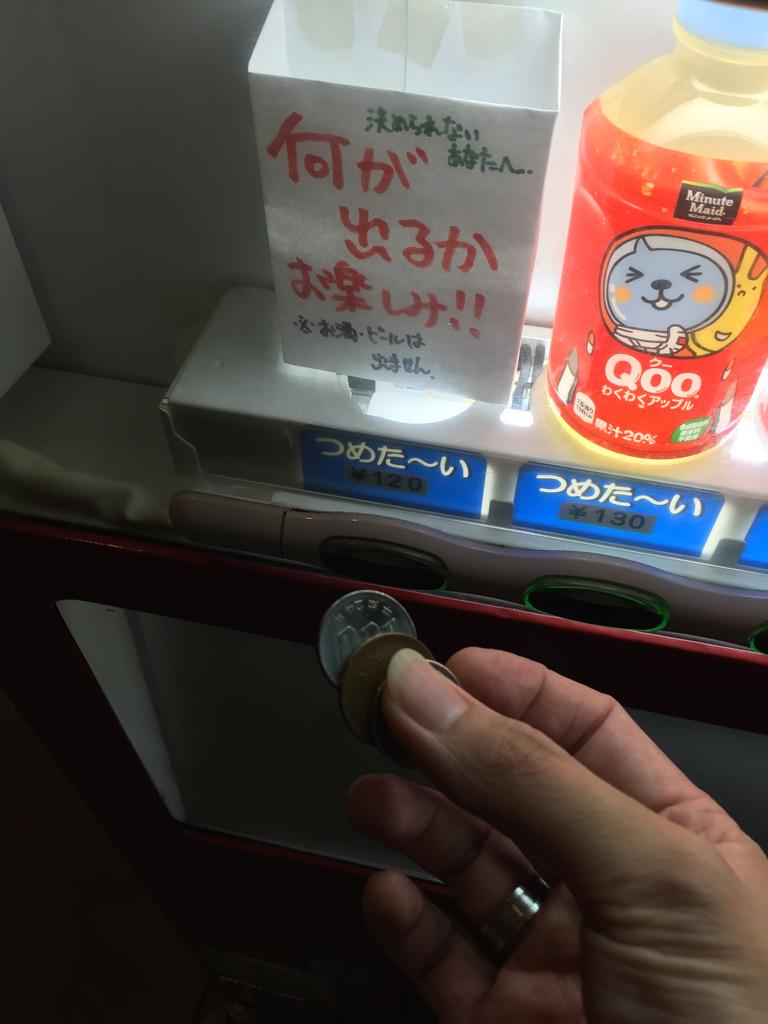 9:09 PM - 3 Sep 2015
The conclusion was completely anticlimatic o(`ω´ )o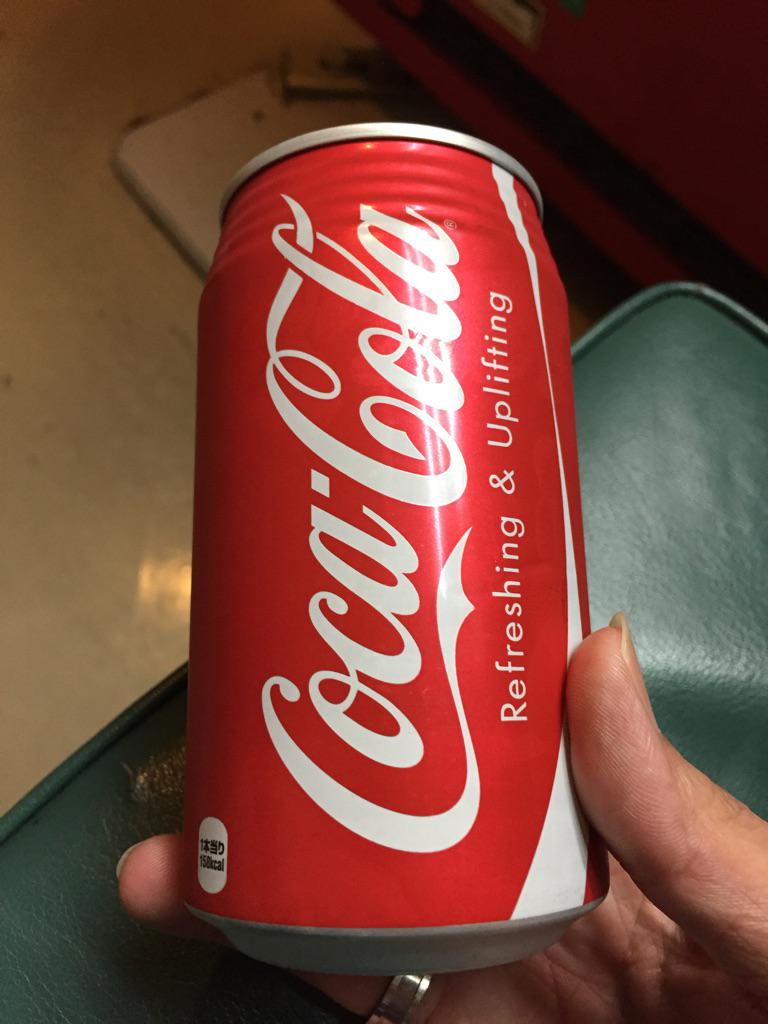 @OneAbp
That's just classic (laughs) What were you hoping for, Shinji-san?


9:12 PM - 3 Sep 2015
Either oshiruko or an Akamamushi drink (( a drink that supposedly has aphrodisiac effects )), I suppose.
9:24 PM - 3 Sep 2015
Br, br, br...
9:24 PM - 3 Sep 2015
Bring on the liquor~!! o(`ω´ )o
9:44 PM - 31 Aug 2015
31st August, huh~.
The second half of summer break, which I once spent dying to go to school to see everyone, has come to an end too. So nostalgic.
@sid_annfish
Yuuya-san, were you the type to do your homework bit by bit to keep it from piling up? Or did you do it all in one go at the last minute?


9:49 PM - 31 Aug 2015
I'd dash off to a formidable start, but end up getting bored half-way and by the 31st, I'd be doing my damnedest to come up with excuses.

@sid_kana_mao
That's totally me too ( ; ; )
Please teach me an excuse that works best!! (laughs)


9:56 PM - 31 Aug 2015
"Somebody who didn't finish their homework told me, 'Lend me yours!' so I did and they never gave it back, which is why I can't turn mine in." Probably this one.
@moimoimomushi
Form teacher: Oh really, who was it and which class are they from...? (^ω^)


9:59 PM - 31 Aug 2015
Since I'm not the type to rat someone out, I can't tell you. But I'm at fault for lending it to them too, so I'll make up for it somehow.

@SIDEEEEEN
So cool...! Even though you forgot your homework.....! Even though you're just lying through your teeth...!!! You're so cool...!!! (laughs)


10:02 PM - 31 Aug 2015
Make sure you don't go copying it! 'Cause this is an art I crafted on my own. (laughs)

@yuki_sindy
You won't get found out, right! Not with your personality, right (๑´ω`๑) (( Implying he's usually such a nice guy anyway, it's conceivable that it's something he'd actually do. ))


10:06 PM - 31 Aug 2015
Nah, my character type's the kind who gets found out in one shot. And then accordingly beaten up. (laughs)

10:51 PM - 31 Aug 2015
Highball tonight.
Popped a new bottle.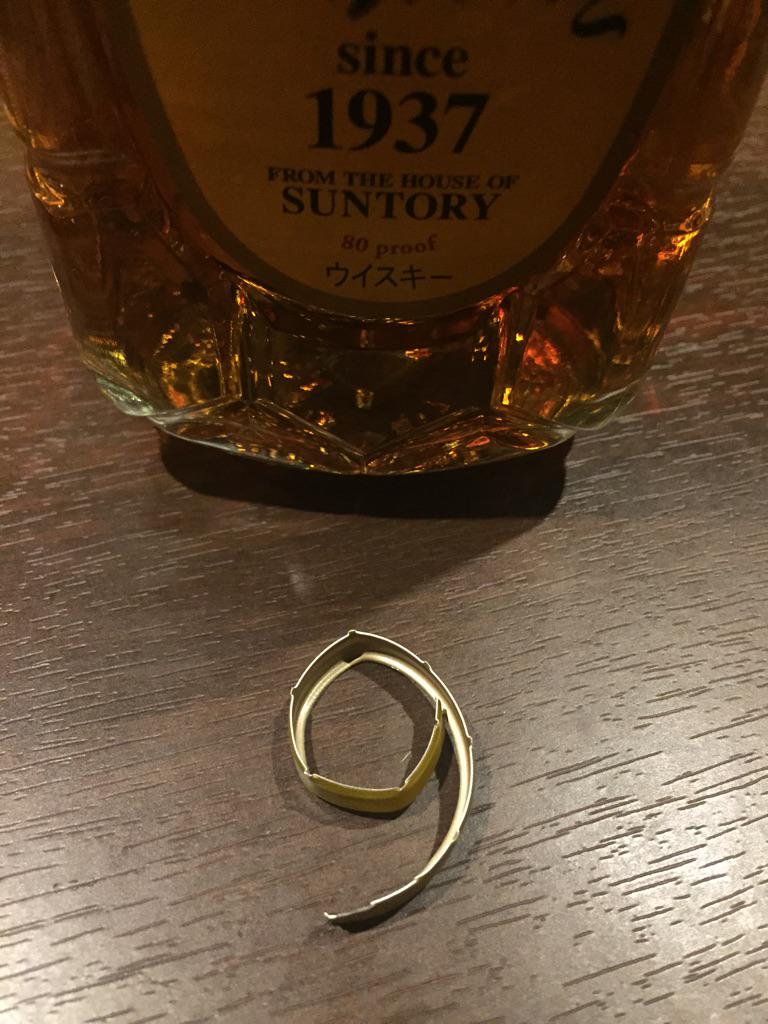 12:59 PM - 1 Sep 2015
GOOD MORNING (・ε・)
4:49 PM - 1 Sep 2015
Gonna GO work in the studio (・ε・)
1:37 AM - 2 Sep 2015
Sleep!
10:41 AM - 2 Sep 2015
GOOD MORNING (・ε・)
5:22 PM - 2 Sep 2015
Today's Hamana Lake.
#broadcasting
live aboard Nozomi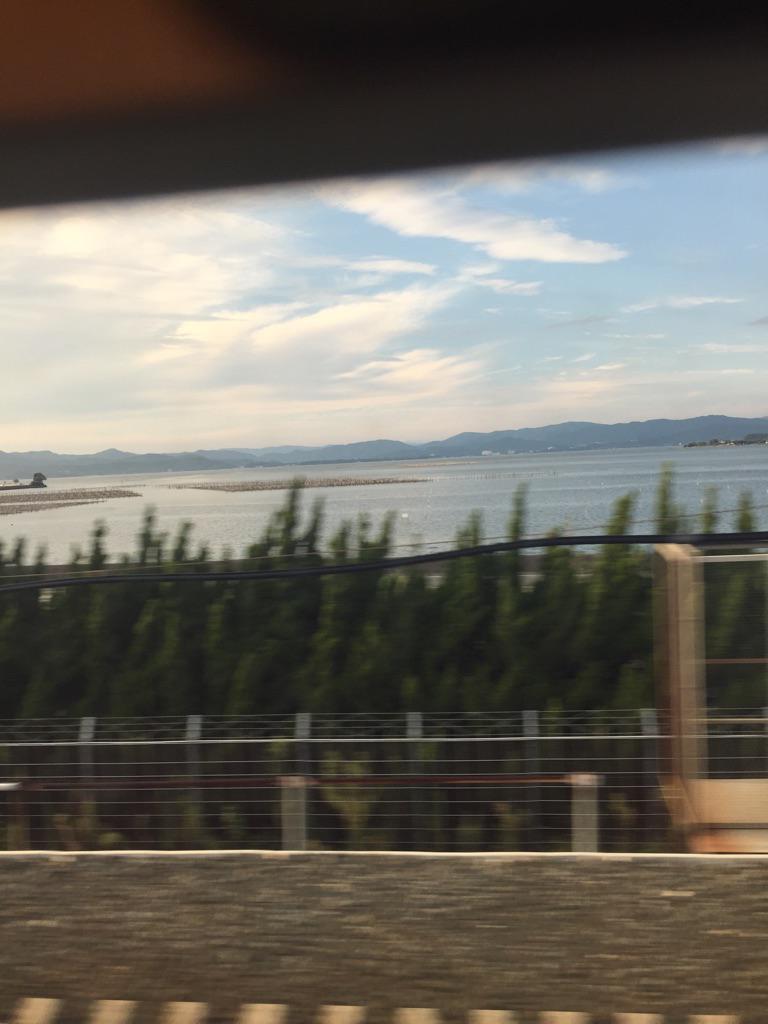 6:35 PM - 2 Sep 2015
Got here safe. (( In Kansai-ben. ))
#Osaka
the metropolis
9:43 PM - 2 Sep 2015
That's Osaka for you.
No matter how many times you've been here, takoyaki's the one thing you can't pass up.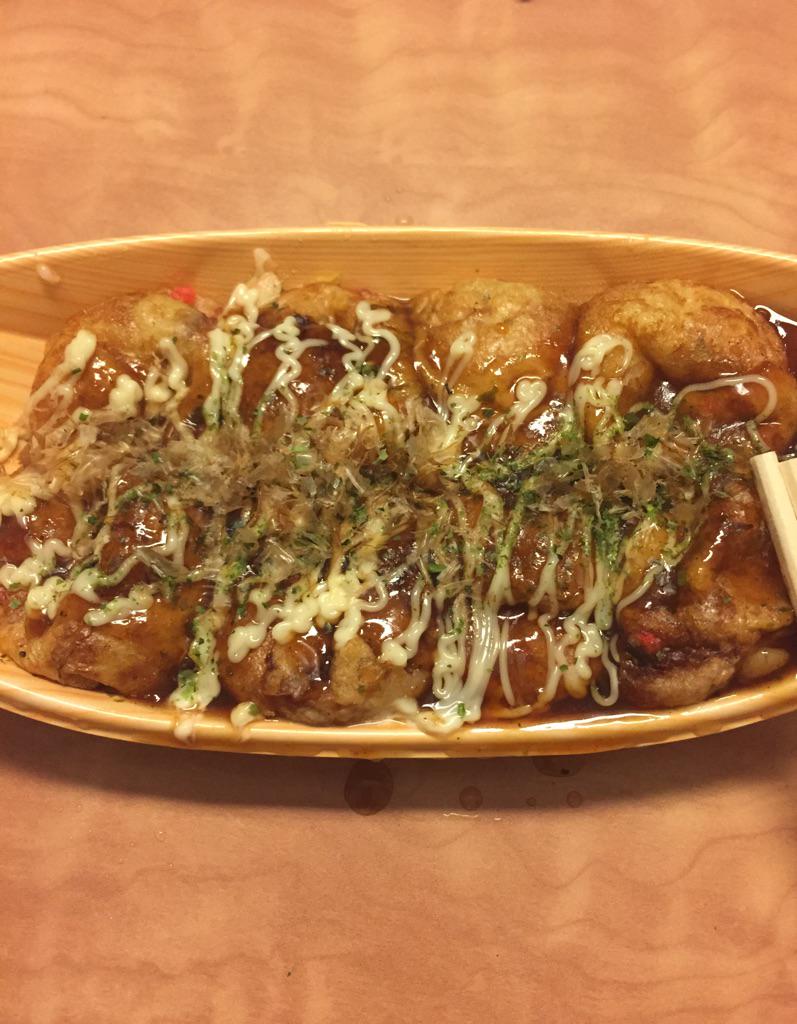 9:53 PM - 31 Aug 2015
What to eat in Osaka

11:22 PM - 31 Aug 2015
Don't think I've been to a kushikatsu restaurant yet!
I wanna try it out!
Bro,
no double dipping
8:53 PM - 1 Sep 2015
Lately, I've been getting back into blogging again

Do check it out once in a while if you don't mind

⇒
http://ameblo.jp/maofish/
@SIDEEEEEN
I once spent 3 weeks backreading from the very first entry to the very last (laughs)


9:04 PM - 1 Sep 2015
We have a winner here

11:02 PM - 1 Sep 2015
In my next tweet, I'll tweet something musician-like.
11:05 PM - 1 Sep 2015
Hit the road home after finishing up our mixing process in the studio, and will be getting right on the new song's lyrics next... Phew.
11:06 PM - 1 Sep 2015
Such a musician!!!
8:21 PM - 2 Sep 2015
Can't get Hokkyokusei's omelette rice off my mind

6:25 PM - 31 Aug 2015
Gniknird (( 'drinking' )) with birds of a different feather today (・ω・)ノ I'm excited~
5:38 PM - 1 Sep 2015
Slightly hungover, but checked
in
at the studio with a flourish o(`ω´ )o
8:49 PM - 1 Sep 2015
Last night, I went drinking with young prodigies of the ramen scene, Mendokoro Honda's Honda-shi and Mendokoro Kagetora's owner Inaba-kun o(`ω´ )o It was fun getting to talk about various things with them~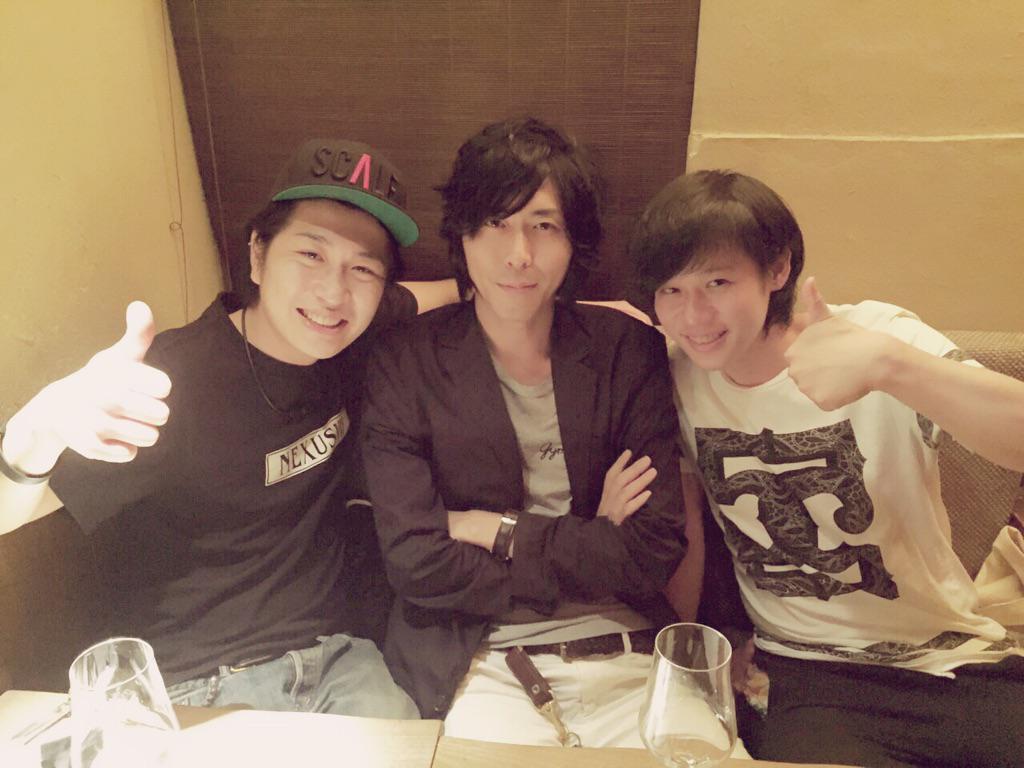 8:58 PM - 1 Sep 2015
While aces of the music scene are no less marvelous, you can learn a lot from people playing an active part in other industries too~ o(`ω´ )o